The Benefits of a CA Liquor License
The California Department of Alcoholic Beverage Control (ABC) was formed in 1955 and has "exclusive power, in accordance with laws enacted, to license and regulate the manufacture, importation and sale of alcoholic beverages" according to their website.
Those seeking to a CA liquor license to sell alcoholic beverages should understand there are various types of liquor licenses California and ABC offers such as beer and wine only, full liquor licenses and special permit licensing for special events or establishments.
Because CA liquor license laws, rules and regulations can be a challenge to understand, often restaurant or bar owners or special event coordinator benefit from the aid of business experts that do understand the rules and are committed to aid those wanting to obtain an ABC license.
The Function of ABC in the Liquor Industry
It is common knowledge any establishment can't sell liquor or alcoholic beverages without a license from ABC. In California, ABC regulates and controls who can get a license but also the types of licenses.
The general types of licenses include:
On-Sale General –This allows the holder of the license to sell alcohol of all types including consumption on the premises of the license holder. It also offers the establishment the ability to sell liquor for consumption offsite.
Off-Sale General – Establishments that want to sell liquor of all kinds for consumption offsite generally obtain this type of license.
On-Sale Beer and Wine – Much like the On-Sale General license only this allows the bearer to only sell beer and wine for onsite and offsite consumption.
Off-Sale Beer and Wine – In order to be eligible for this license, an establishment must agree to only sell beer and wine in sealed, original containers for consumption offsite
Essentially, if your own a club, bar, restaurant or need a temporary permit, you will need to obtain the appropriate license. The benefits of obtaining a license will increase business sales immensely due to the popularity and enjoyment of alcohol consumption.
ABC Laws Have a Purpose
Since the Prohibition Era (1920 to 1933) and its cessation, states, including California enacted various liquor laws to sway the sale of illegal alcohol and regulate who can and cannot sell it.
Without California liquor license laws and the ABC rules and regulations, it would be impossible to control not only the illegal sale of alcohol but the reporting of revenues and payment of appropriate taxes—much like all other goods sold and reported as revenue in California.
The liquor laws in place are important to the community at large as the taxes from their sale and purchase help states and local areas—without regulation or control, no community would benefit from illegal sales except the seller.
ABC was also established to prohibit the sale of liquor illegally and sell it to anyone, anywhere. With DUIs ever-present in society, these laws help to keep public consumption in check along with responsible drinking marketing and advertising.  ABC also has the power to revoke a license to those acting irresponsibility.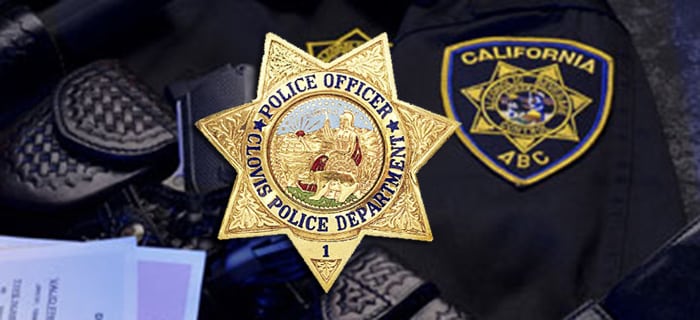 Who Can Obtain a License?
The ABC liquor licenses California allows and permits should be considered a privilege and not everyone is eligible. The basic requirements of obtaining a license including your age—you must be 21, the legal drinking age or older, you must reside in the State of California and have a clean personal history void of any criminal or illegal acts.
Applicants must also have a seller's permit from the California Department of Revenue for reporting of and paying taxes on the sale of liquor, wine and beer.
Once a license is obtained there are laws holders of the license must abide by such as not selling to minors, responsible drinking laws and the refusal to sell to those clearly intoxicated.
Finally, the ABC also enforces rules on the loss, theft, and renewal of liquor licenses and establishments must abide by those rules; especially renewal rules in order to obtain future licenses.
Paperwork and More Paperwork
Because the California liquor license laws are strict and strictly enforced, those seeking a license will benefit from experts in the field of obtaining a license.  Instead of trying to figure out all the paperwork and requirements on your own call the business experts at 800-846-0064 if you need to apply for a liquor license. These experts are dedicated to one area only—the buying, selling of licenses and they also understand all the rules and regulations (and the paperwork) to help you obtain a license in an efficient manner—a must have for busy entrepreneurs who need to focus on their day-to-day operations.