Liquor Licenses in California
Experts in California Liquor License: Sell or Buy Liquor License and Alcoholic Beverage Permits
Liquor License Leaders specializes in buying and selling liquor licenses in California and consulting in the alcoholic beverage industry. We take great pride in our work and the services we provide. After visiting our website, feel free to contact us at (800) 846-0064 with any questions you may have.
In the United States, liquor licenses are required in every state including California for companies that are going to sell liquor. There are three types of California liquor licenses which may be required by the state: restaurant, beer and wine, and tavern. A restaurant liquor license allows the restaurant to serve alcohol to patrons. It is the most common license used in California. Beer and wine liquor licenses are typically general licenses meaning that strong spirits cannot be served or sold under that license. A tavern liquor license is also used for restaurants which serve alcohol and food, yet their sales are about 50% liquor.
Each state has specific rules and California is no different. The Department of Alcoholic Beverage or ABC in California determines the rules. In 1955 the ABC was established to issue, deny, suspend, or revoke any alcoholic beverage license. There are three divisions in the licensing department: administration, licensing, and compliance. They have specific responsibilities such as on sale general, off sale general, on sale beer and wine, off sale beer and wine, and on sale beer. Each of these liquor licenses has a different application process.
Businesses such as restaurants selling liquor as part of their drink menu require a California ABC liquor license. A tavern in which 50% of sales are liquor and the rest is food also needs to have the right license. Most places which are going to have food and beverages will need a license. Bars where food may not be served, nightclubs with or without food, and liquor stores all need to have the proper liquor licenses in order to sell and operate.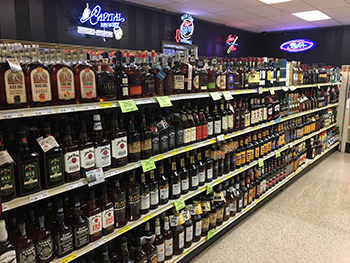 ABC provides the necessary information and help for business owners to obtain a liquor license for sale in California and sell liquor. When an establishment is sold to a new owner ABC can also help transfer the license, which is actually a sale of the license to the buyer. Both processes are different and thus there is a different department which makes certain the owner and company are checked out for buying and selling liquor licenses. ABC determines if the proper zoning is in place for buying a liquor license. They also check to make sure the license can be sold or if changes in that commercial district restrict liquor licenses now. The office is designed to ensure a business owner has the information they need to operate their business legally.
Consultants can be used to help get a liquor license by helping with document preparation before going to the ABC liquor license application office. Consultants and other assistant services can even follow up on zoning applications and licenses. For California ABC liquor license buying, selling, and alcohol industry consulting, call the business experts at 800-846-0064 today.
Past and Present Clients: