Liquor License in California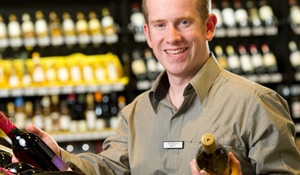 At Liquor License Leaders, Integrity Commitment and Teamwork are just a few of the reasons our clients keep coming back for their Liquor License in California. Our staff of experts will provide you with all the necessary documents required by the Department of Alcoholic Beverage Control before filing your application. Once we have gathered and reviewed all your information, we will contact the respective ABC office for your county and schedule an appointment.
Liquor License Leaders strongly recommends using a third party escrow when processing your application and will confirm that all your documents are signed, notarized and recorded properly. The standard processing time is approximately 60 – 90 days, however, we do understand that applications may vary and will structure your deal accordingly. After submitting your application to the Department of ABC, Liquor License Leaders will contact their office to speak with your assigned investigator and confirm they have everything that has been requested to process your California liquor license.
Looking Forward To Your Patronage
Liquor License Leaders is proud to represent such clients as Brinker Restaurant Corporation (Chili's; Romano's Macaroni Grill; Maggiano's;), Thrifty Payless/Rite-Aid and Jaco Oil (Fastrip Stores) as well as many other hotel, restaurant and supermarket chains. We are confident that with our experience and high rate of success that you will be extremely satisfied and become a client of Liquor License Leaders.
For more information about a liquor license in California, please fax, email or contact us at 1-800-846-0064 for a free consultation and a price quote for a liquor license in your county.
Past and Present Clients: